Refund Policy
We would like to thank you for selecting our courses at https://thedracademy.com/ of The DrAcademy.
We assure you that our learners have a rewarding experience while they discover, assess, and purchase our courses.

Terms and Conditions - No Refund Policy
Please read these Terms and Conditions carefully before making any purchase from The DrAcademy. By purchasing any courses from us, you agree to abide by the following terms and conditions regarding our No Refund Policy.

1. No Refund Policy:
All sales are final. We do not offer refunds, returns, or exchanges from us, unless explicitly stated otherwise in a separate agreement. This includes but is not limited to digital products, physical goods, services, memberships, subscriptions.

2. Course Descriptions:
We make every effort to provide accurate and detailed descriptions of our courses on our website or in marketing materials. However, we do not warrant that the descriptions are error-free, current, or complete. Before enrolling in a course, we encourage you to thoroughly review the course description, curriculum, and any available previews.

3. Quality Assurance:
Our team of experts has meticulously designed each course to provide you with valuable insights and skills. We are confident that our courses will exceed your expectations, contributing to your personal and professional growth. We will make reasonable efforts to address and rectify any genuine concerns related to quality.

4. Non-transferable:
Purchases/subscriptions made from us are non-transferable. You may not transfer, resell, or assign any courses purchased from us to any third party without our prior written consent.

5. Technical Support:
We may provide technical support for courses as specified in their respective documentation or agreements. However, technical support does not constitute grounds for a refund. Technical support is offered solely at our discretion and may be subject to additional terms.

6. Chargebacks and Disputes:
If you initiate a chargeback or dispute with your payment provider for a purchase made from us, your access to the product or service may be terminated immediately, and you may be banned from future purchases. We reserve the right to contest any chargeback or dispute and may provide evidence of the transaction to the relevant authorities.

7. Governing Law:
These Terms and Conditions are governed by and construed in accordance with the laws. Any disputes arising from or related to these terms shall be subject to the exclusive jurisdiction of the courts.

8. Changes to the Policy:
We reserve the right to modify or amend this No Refund Policy at any time. Any changes will be effective immediately upon posting on our website or providing notice to customers through other means. Your continued use of our courses after any changes to the policy constitutes your acceptance of the revised policy.

By making a purchase from us, you acknowledge that you have read, understood, and agreed to these Terms and Conditions, including our No Refund Policy. If you do not agree with any part of this policy, please refrain from making a purchase.
If you have any questions or concerns about this policy, please contact our customer support at
[email protected]
.
Last updated: [17-08-2023]
📌Head Office : 25/2 Green Road (Level-3), Dhanmondi , Dhaka-1205
📞Help : (+88)-0173355 2110
Welcome Back!
Dear ,
You have Posponed your Course. You can continue course with theDrAcademy any time any where.
Call/Whatsapp/Telegram Us: +8801733552110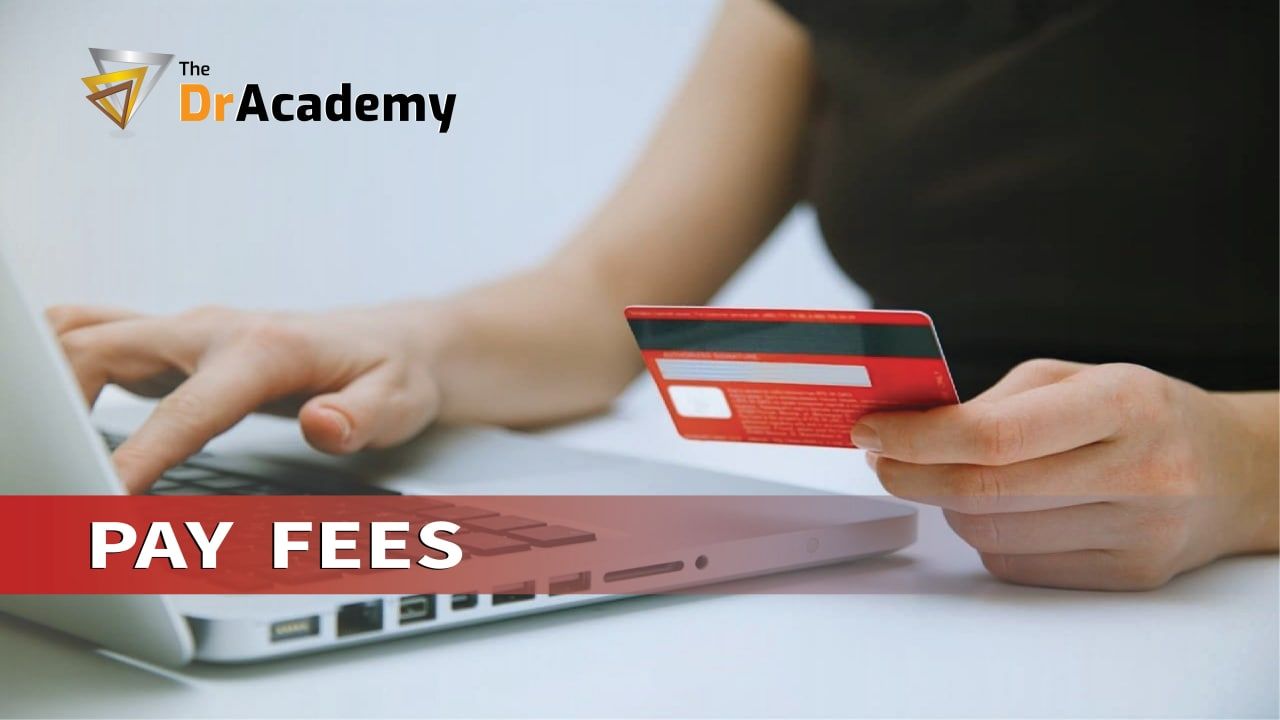 You may have a monthly fees due. Please clear your fees to continue your learning journey.
e-Learning User Guidelines
Dear Doctor,
You are only allowed to use only 1 user with 1 device in a single login (Laptop/ PC / Mobile/ Tab)

Caution:
You can't share your "user id & password and content material" with others. If you do so then automated system will permanently deactivate your account and it's not recoverable.
Suspicious Login Activity Detected
Dear Doctor,
Automated system has identified some suspicious login activity from your account. Our e-Learning Platform allows only 1 user with 1 device in a single login (Laptop/ PC / Mobile/ Tab) and you can't share your "user id & password and content materials" with others. If you do so then automated system will permanently deactivate your account and it's not recoverable. So make secure your account's credential and change your password soon.
Thanks
Dear Doctor,
After clicking continue please wait at least 30–35 seconds to load all of your content before starting your learning.

Created with