Frequently asked questions
What is Online Course & @Campus Course ?
Online Course means that you will do classes through Zoom Online/eLearning Platform. @Campus course means that you will do classes directly Infront of the mentor @ The DrAcademy Centre.
What is "International Live + Online Course" ?
This course is uniquely designed for international candidate where a candidate will participate directly on live classes. , After live session each candidate will get an online access in our e-Learning platform where a candidate can repeat/revise/watch the recorded classes whenever they want , get access to all the lecture notes , question bank , books , online exams and many more. There are hundreds of doctors from all over the world - Bangladesh, India, Pakistan, Nepal, Saudi Arabia, United Arab Emirates (UAE) , Malaysia, Singapore, United Kingdom (UK) are joining the course and getting their success with colorful results.
This course is really enough to pass the exam !
Yes , this course is more than enough to pass your examination as It's a complete course with a Series of 108+hrs of Unique Live Lectures , 1008+ Topics Discussed, A Complete Mock Test Series of 24+Exams (18+ System Test, 3+ Block Test & 3 Final Exams) with all the essential study materials. All the Question Bank ✅PasTest ✅OnExamination ✅ PassMedicine/eMRCS/PassMRCOG/PassPaeds (eBook/Online) is included in this course. Soft Copy of the lecture Notes/Question Bank & Other Reading Materials will be provided that can be used for lifetime.
If I miss any class ,could I have the chance to do it again ?
Of course, after joining the course, you will be enrolled to a very unique e-Learning Platform where every classes will be recorded for watch/revise/repeat it again whenever you want.
How does the mock exam held on the course ?
Your exam will be taken through our very easy online platform. You can also give your mock exam on your preferable time.
Does The DrAcademy will help in my application procedure ?
Yes ! Dear Doctor, The DrAcademy team will help for your application procedure. In all steps like how you will apply online , your certificate attestation, how you will send your fees etc. you will get full support for that.
How do I enroll to a course or How Can I Pay the Fees ?
To Enroll the course just follow the simple steps:
If I unable to Pay fees through online by credit/debit card then how can I pay ?
If you are unable to Pay fees through your credit/debit card then you can pay through the following procedure:

👨‍💻 (01) Online Bank Transfer (EFT) Details: (🌏International Candidates)

Account Name : The DrAcademy
Account Number : 019 01406 12001
Bank : IFIC Bank Ltd
Branch : Dhanmondi (Green Road Upashaka)
Routing : 12026 1187

SWIFT : IFICBDDH006
COUNTRY: Bangladesh

Bank Address: 151/7 Green Road , Dhaka-1205 , Bangladesh

👨‍💻(02) Money Transfer Service (Western Union / Moneygram): [ 🌏International Candidates]

Name: Sukanta Kumar Saha
Managing Director (MD)
NID : 641 791 8999
Mobile : +88-0173355 2110
Address: 25/2 Green Road (Level-3), Dhanmondi, Dhaka-1205

👨‍💻 (03) Online Bank Transfer (EFT): [Indian Candidates]
A/C Name. : Rajesh Kumar Sahani
A/C Number : 035701532501
Branch. : Kalyani, Nadia, west Bengal.
There is No Refund Applicable for any course by any means.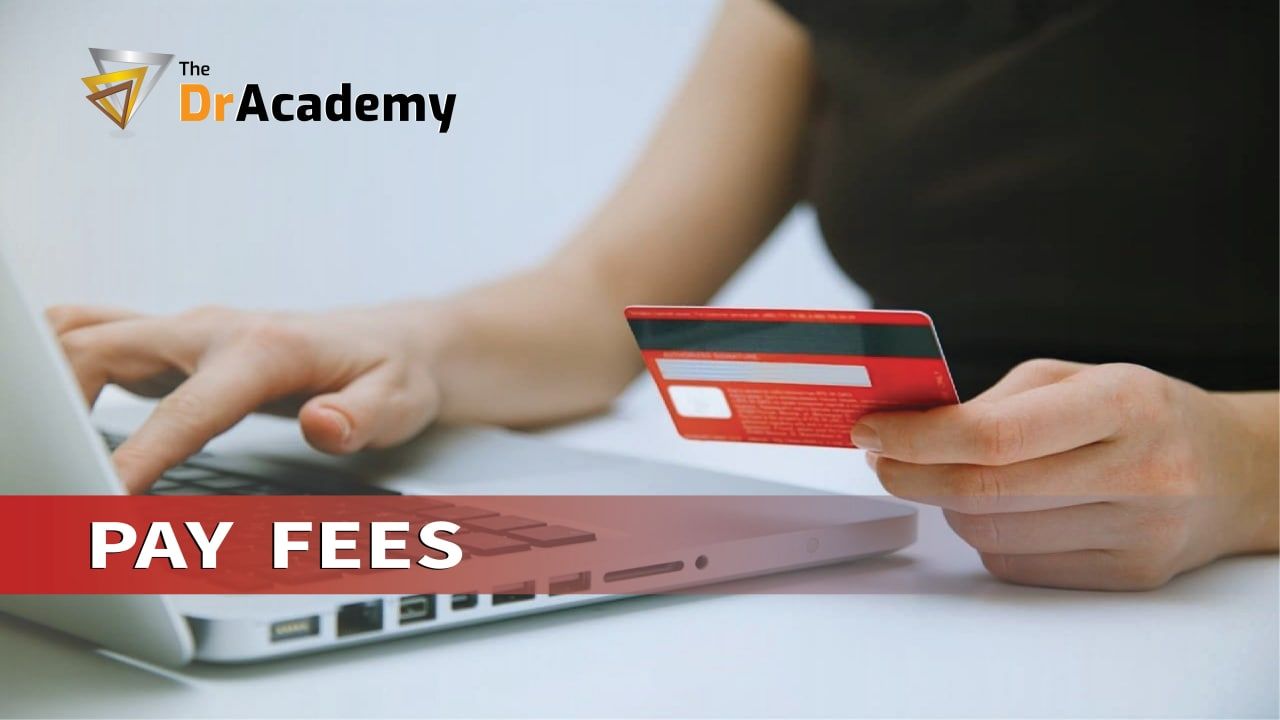 You may have a monthly fees due. Please clear your fees to continue your learning journey.
Welcome Back!
Dear ,
You have Posponed your Course. You can continue course with theDrAcademy any time any where.
Call/Whatsapp/Telegram Us: +8801733552110
Created with